Candlestick pattern detection
---
Adding candlestick pattern detector to chart
To detect candlestick pattern in a chart you need to first add detector to the chart. To add detector go to 'Chart->Add Pattern Detector->Candlestick':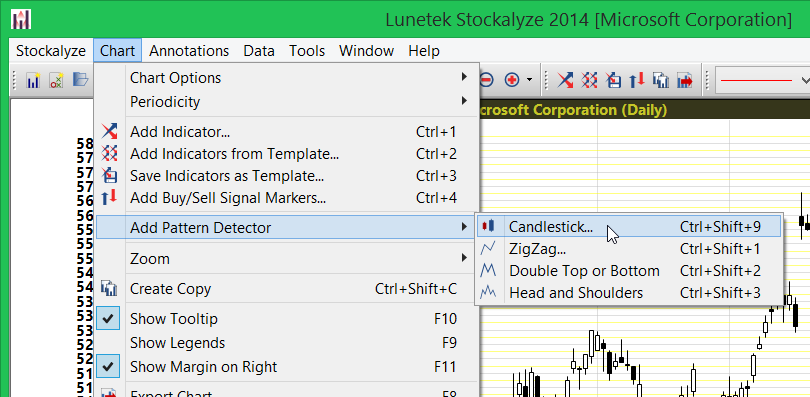 Alternatively, you can also click on 'Detect candlestick patterns' tool-button located on right side of chart: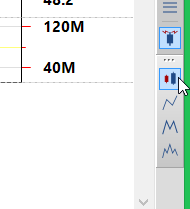 Selecting patterns that needs to be detected:
Clicking on above described menu item or tool button will show you a dialog box with list of possible candlestick patterns that Stockalyze is capable of detecting and the list is a long one.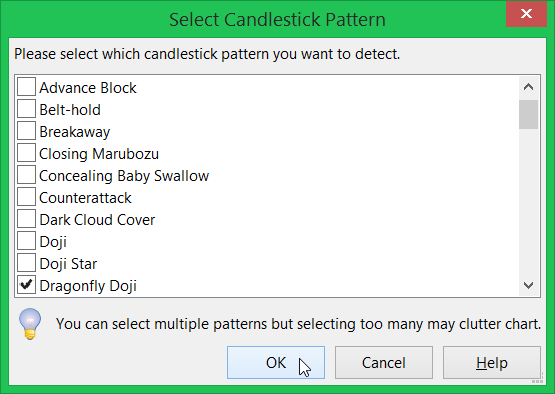 You can select as many candlestick pattern as you want and hit OK.
Example:
Below image shows 'Dragonfly Doji' pattern detection on Microsoft (NASDAQ:MSFT) chart.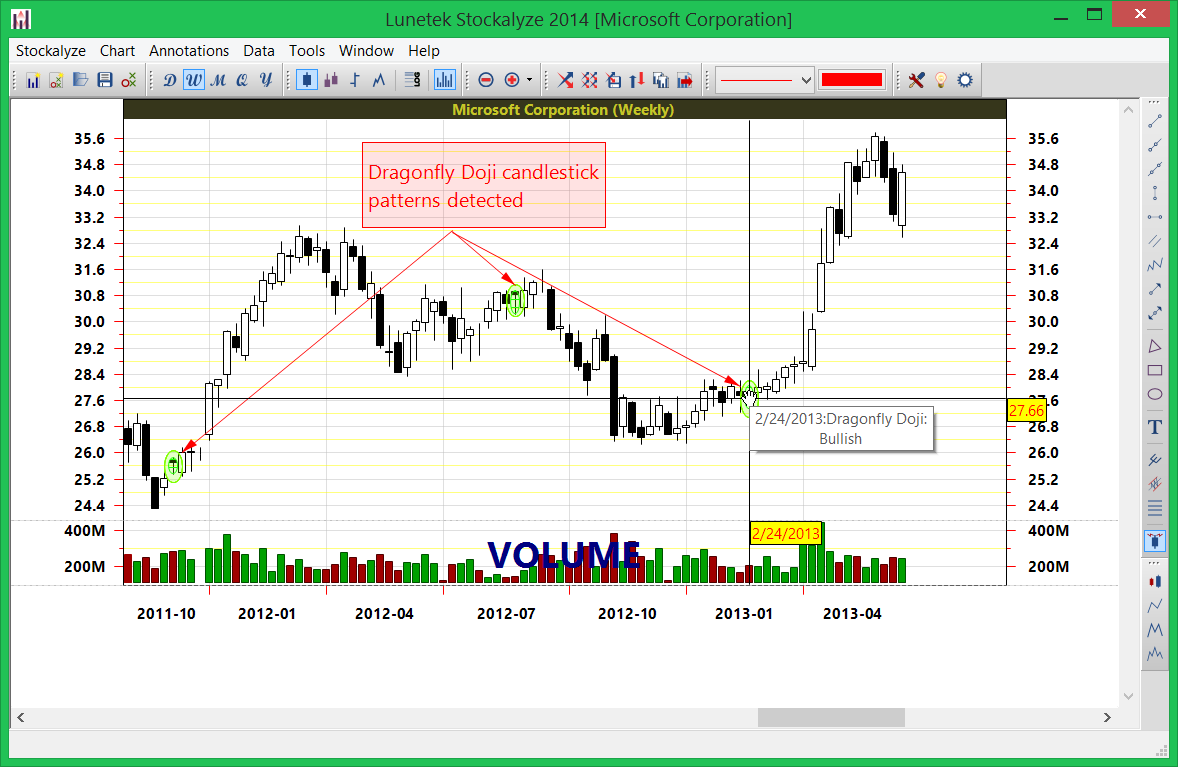 All detected patters are shown by green (bullish pattern) or red(bearish pattern) oval shapes drawn around price candle.
If you hover mouse cursor inside one of those oval shape then a tooltip will describe the patterns detected along with other price related data.
---

Stockalyze Help Manual