Price History Editor
---
Viewing Price History
Right click a chart of the security you want to modify quote and select 'Open Quote Editor' menu item.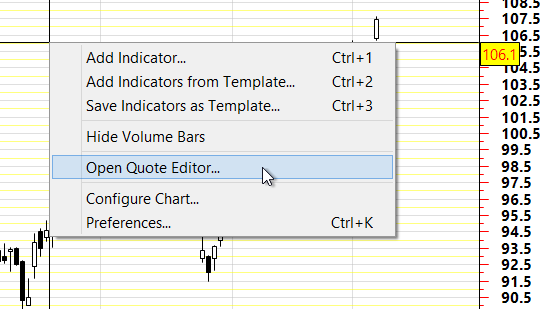 Alternatively you can go to 'Data->Quote Editor ...' and then select the security in Security Selection dialog.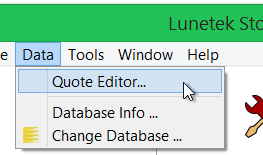 A dialog showing entire history of selected security will appear.
Price History Dialog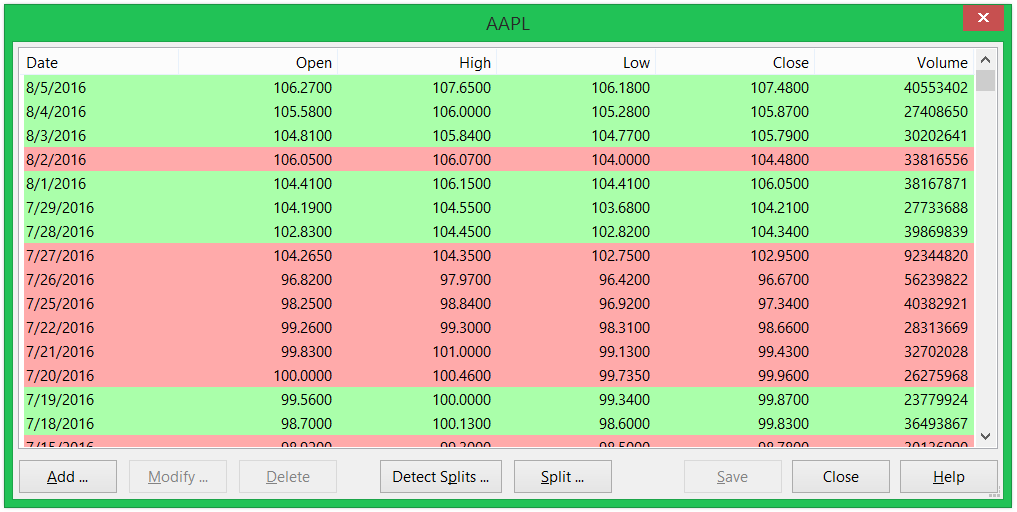 Modifying a quote
If you want to modify a quote then select the quote you want to modify and click 'Modify' button. A quote editor dialog will appear.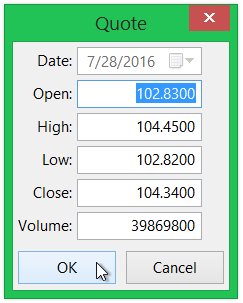 Change the value of the field you want to modify and click OK.
Adding a new quote
If you want to add a quote then click 'Add' button. In the quote editor dialog provide the quote values and click OK.
Detecting Splits
If you have downloaded free data from Internet there might be chances that the price history is not adjusted for splits. Using History Editor you can automatically detect possible splits and apply them to adjust price history.
To detect possible splits in price history click 'Detect splits'. If Stockalyze detects any split then Split Details dialog will appear with list of all detected splits.
Note: Split detector also detects reverse splits.
Split Details Dialog
When you select any split in Split Details dialog then corresponding quote in price history gets selected and becomes visible if is not already visible.
Warning: Some/all detected splits might be incorrect. You should apply your mind before adjusting price history with detected splits.
Split Details dialog provides functionality to add/modify/delete splits. You can also adjust price history for split listed in this dialog by selecting the split and clicking 'Apply'.
---

Stockalyze Help Manual