Signal Marker
---
In Stockalyze Professional you can use a Trading System to generate buy/sell signals on past data and show those signals on the chart. This feature is named as Signal Marker in Stockalyze.
To add Signal Marker to a chart go to 'Chart->Add Signal Marker' when a chart is opened.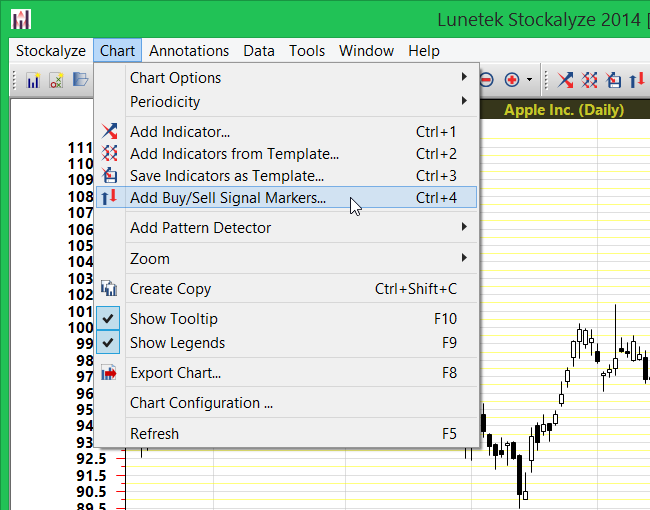 When Signal Marker dialog appears then select the Trading System you want to use for creating Signal Markers and also select the type of trading positions for which you want to add Signal Markers. You can also change the colors of markers to suit your liking.
Below is a chart of AAPL (traded on NASDAQ) with MACD indicator and Signal Markers created by using MACD Trading System.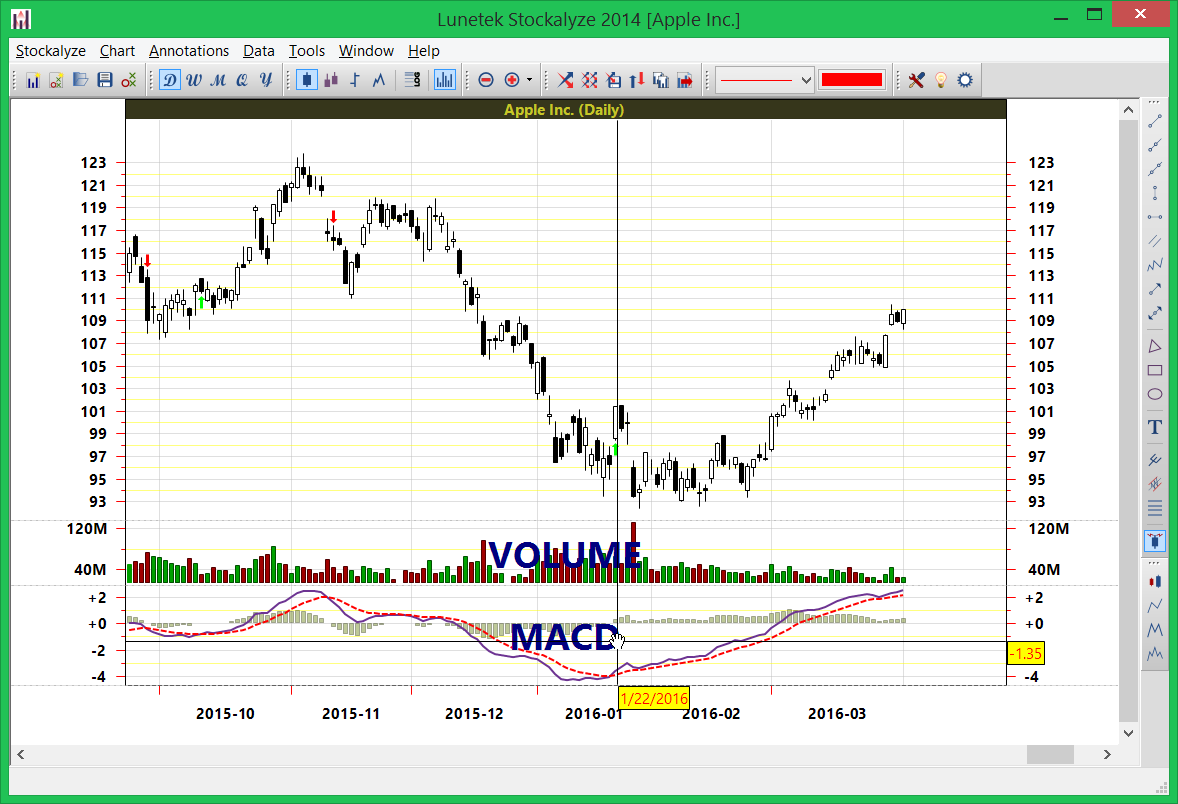 In the price chart (the top zone) you can see red and green arrows corresponding to the signals generated by MACD Trading System.
---

Stockalyze Help Manual